Paris Saint-Germain vs Guingamp Tickets
Parc des Princes, Paris, France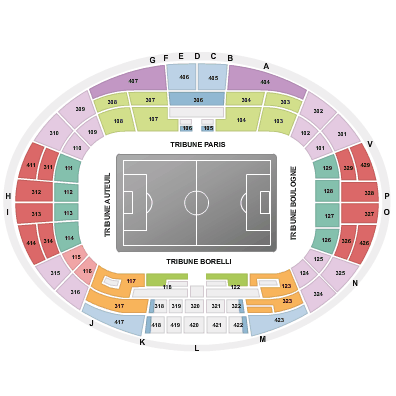 Section

Row

Available

Price/Ticket

ALEATOIRE Cat. 9

11
€25.00
Buy

ALEATOIRE Cat. 9

15
€25.00
Buy

ALEATOIRE Cat. 9

7
€25.00
Buy

ALEATOIRE Cat. 9

6
€25.00
Buy

ALEATOIRE Cat. 9

12
€25.00
Buy

ALEATOIRE Cat. 9

€25.00
Buy

ALEATOIRE Cat. 9

13
€25.00
Buy

ALEATOIRE Cat. 9

10
€25.00
Buy

ALEATOIRE Cat. 9

17
€25.00
Buy

ALEATOIRE Cat. 9

15
€25.00
Buy

ALEATOIRE Cat. 9

12
€25.00
Buy

ALEATOIRE Cat. 9

2
€25.00
Buy

ALEATOIRE Cat. 9

20
€25.00
Buy

ALEATOIRE Cat. 9

17
€25.00
Buy

ALEATOIRE Cat. 9

13
€25.00
Buy

ALEATOIRE Cat. 9

8
€25.00
Buy
Important Information
Event dates and times are subject to change, it is up to you to check local listings for any updates. All sales are final.
Please note that viagogo and Paris Saint-Germain reserve the right to cancel orders from buyers suspected to be fans of the opposition.
Tickets for Category 7, 8 and 9 can only be listed by Category, a definition of the specific section is not possible. Please note that, in case you have placed several separate orders in that section, you will not be seated together.
All Paris Saint-Germain tickets purchased on viagogo are issued as E-Tickets, for any questions around downloading your tickets ordered on viagogo please visit our help pages.
Prices are set by sellers and may be lower or higher than face value