Place The Lion King - Hamburg
Spectacle tiré du fameux dessin animé de Walt Disney et à Broadway depuis 1997. Réinterprétation contemporaine de Julie Taymor, metteur en scène New Yorkaise et ancienne étudiante à l'Ecole Internationale de Mime/Jacques Lecop à Paris. Fable humaine aux thèmes universels et aux événements scéniques surprenants. Musique d'Elton John, de Tim Rice et du Sud-Africain Lebo M. Œuvre unique d'art populaire, à la mise en scène vibrante et époustouflante, unissant tout les arts de la scène dans une seule et même pièce musicale. Au Théâtre Mogador à Paris jusqu'au 30 mars 2008.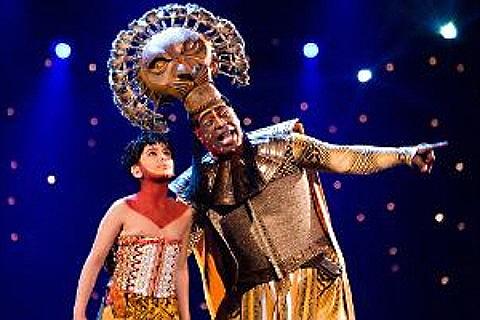 The Lion King - Hamburg
La bourse aux billets
Garantie

Tous les billets sont couverts par la garantie viagogo

Votre argent est sûr

Nous ne payons le vendeur que lorsque vous avez assisté à l'événement

Livraison sécurisée

Livraison via e-billet ou courrier
Nos partenaires officiels
Trouver des événements similaires
Places The Lion King - Hamburg
Consultez les dates des représentations de The Lion King - Hamburg, soyez prévenu des tournées de The Lion King - Hamburg à venir, achetez ou vendez vos billets et ne manquez aucune mise en vente de billets sur viagogo. Si vous avez une question sur l'utilisation de viagogo, consultez notre page Foire Aux Questions. En cas de besoin d'assistance pour acheter vos billets de The Lion King - Hamburg, contactez notre Commandez par téléphone au +33 0975 180521.
viagogo est votre bourse d'échange de billets en ligne pour diverses manifestations culturelles et sportives telles que des concerts, des événements sportifs, des pièces de théâtres ou événements artistiques.
Alerte Billet
Souscrivez à notre newsletter ici pour recevoir toute nouvelle information The Lion King - Hamburg en avant première
Votre adresse email n'est pas correcte